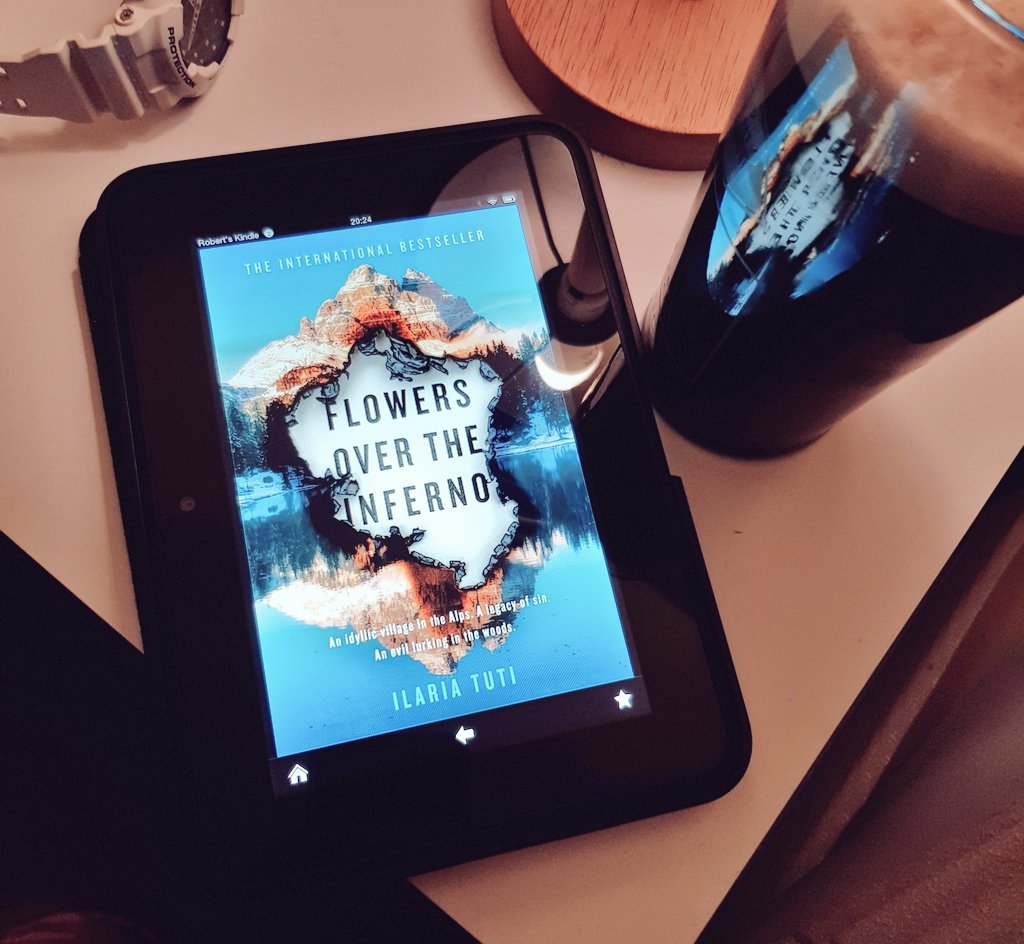 Last week, I was in the throes of reading an advance copy of Flowers Over The Inferno by Ilaria Tuti (thanks to Netgalley and Orion!), and I knew I was onto something. It was gradually carving out that corner which exists in every reader, where pure, enthralled enjoyment is stored. It's only now that I've finished it, that I'm able to look back stunned, satisfied and delighted, and not only will it easily be one of my favourite books of the year, I think it'll come to sit comfortably amongst my favourite books of all time.
So surprising and constantly developing in ways I didn't expect, it's a tale delivered with a most skilled and composed touch. There is no easy way out, no cheating, in a story that, like all great works, challenges and pushes the reader to ask difficult questions of themselves while exploring a variety of themes so core and key to the very nature of the human condition, thus rendering the book relatable to us all. And it isn't just the fact that Tuti explores these themes, moreover it's the juggle, balance and journey through these themes that deliver us to the most satisfying of conclusions.
Descriptively, we are in heaven with Traveni and its surroundings, while the characters that inhabit the village are fully realised and drawn in absorbing detail – granting the reader complete immersion in the world Tuti has created. When I look back at all the books that have truly meant something to me, a strong sense of place is prevalent in all, and here is no exception. I could feel the cold, sense the isolation, and taste the fear.
Now looking back, I realised that I was constantly slowing myself down so I could savour it, and there is so much more that I want to say, but I know I'd give away too much. The joy in this book is in its delivery and thoughtfulness, not to mention being truly thrilling.
I have a little shelf at home for my favourite books ever, and there just might be a new title sitting alongside Benchley's Jaws, Golding's The Spire and Vonnegut's Slaughterhouse 5 – in fact, I'd put money on it.